Though Apalach is certainly known for the "Embrace the Pace" way of life, there are plenty of things to do and explore while you're here. We could name hundreds, but here are a few to start.
1. Have a beach day! Apalachicola is surrounded by many beaches. From St. George Island to Cape San Blas, you can experience some of Florida's most stunning white sand beaches. Spend your beach day fishing, kayaking, paddle boarding, flying kites, or just simply soaking up the sun.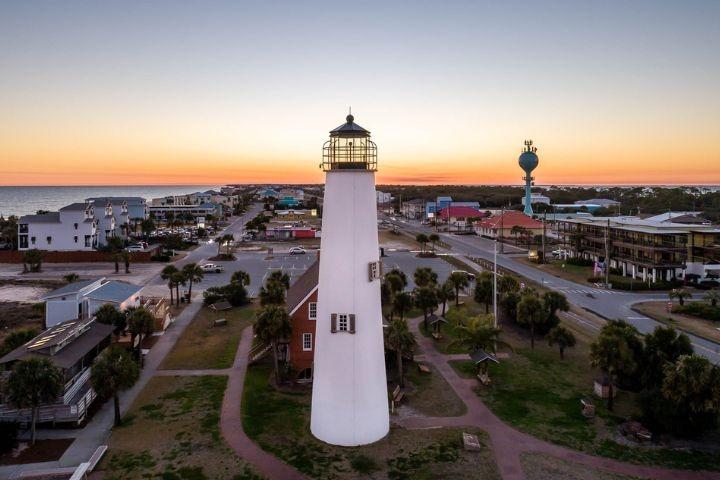 2. You're by the Gulf, so treat yourself to some impressive seafood bites. You'll find some of the freshest seafood served in various ways. A few of the best places to try seafood while in Apalach include Owl Café, the Franklin Cafe, Half Shell Dockside, and Apalachicola Seafood Grill. Did you know Apalachicola is the "Oyster Capital of the World"? Be sure to try the Oysters at the Owl Café or Franklin Café, where they serve local oysters from Indian Lagoon Oyster Company.
3. Catch some of the dreamiest sunsets you'll ever see at Mill Pond. Grab your favorite people and your favorite beverage and head there just before sunset to take in the view.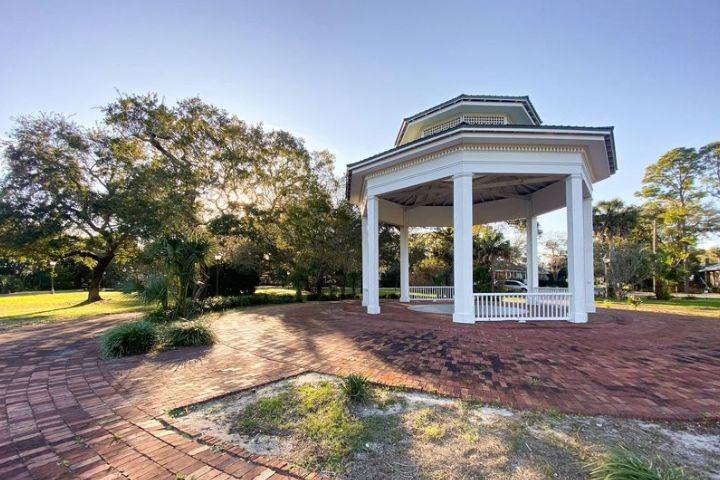 4. Apalachicola is known for its beautiful scenery and is home to many state parks. Chapman Botanical Garden, Lafayette Park, and Franklin Square Park are a few places where you can get outside and take it all in.


5. Apalach is known throughout the Panhandle for its plentiful festivals and events. From the numerous summer and springtime festivals, the Florida Seafood Festival in November, and the annual Oyster Cookoff in January, there's always something happening in Apalach.
6. Apalachicola has a vibrant arts community. From photography to sculptures, to unique paintings, you'll be sure to find something you love. A few of the local art galleries in the area include Backstreet Garden Art Gallery, Richard Bickel Photography, Joyce Estes Gallery, River's Edge Gallery, Live Oak Gallery, 49 Palmetto Gallery, and The Sea Grape Gallery.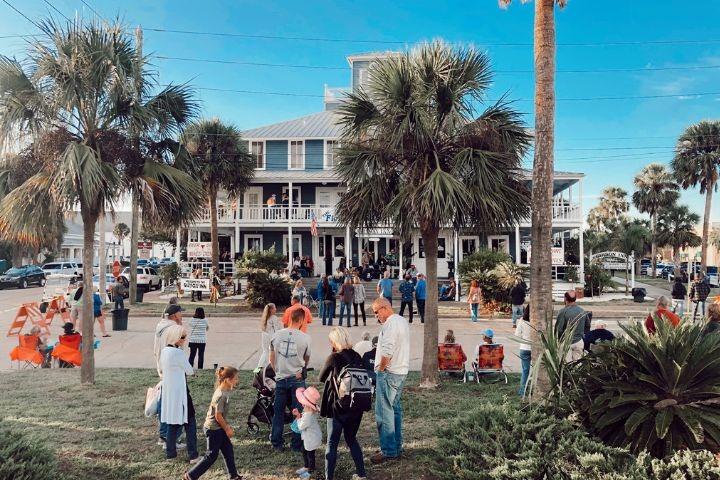 7. Browse the local Farmer's Markets for goodies such as local free-range eggs, microgreens, fresh roasted coffee, homemade salsa, jams and jellies, locally-produced soaps, handmade jewelry, and so much more. The @apalachicoladowntownmarket is every Wednesday 9:00 AM-1:00 PM and the Farmers Market on the Mill Pond off Scipio Creek happens every 2nd and 4th Saturday of every month.
8. Enjoy a drink at a local bar. With a wide selection of beer offerings, you're sure to find a drink you'll love at
Oyster City Brewing Company
. Head over to the Owl Tap Room for a cocktail and their famous duck fries during Happy Hour. For a bit of nightlife, swing by High Five Dive Bar, for live music, great drinks, and good vibes.
9. Go shopping in Downtown Apalachicola! You'll be amazed by the abundance of great boutique and specialty shops. Whether you are shopping for clothes, art, home décor, gifts, or beach supplies, you will enjoy exploring each shop. Some of our favorites include
Becasa
,
Marilyn Brogan Jewelry
,
Apalach Outfitters
, and
Riverlily
, to name a few.